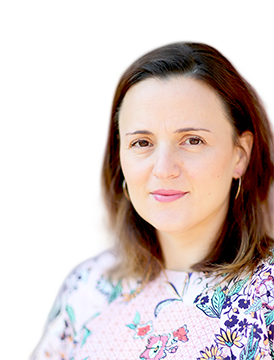 I moved to Seattle from Paris in the summer of 2005 to pursue my career as Creative Director in advertising. Though I come from a traditional advertising/design background, I have spent the last 10 years perfecting and transitioning seamlessly to the digital world, with an emphasis on interactive marketing and product UI/UX.
I have extensive experience in all aspects of visual communication. I manage all creative needs of a project from business development to strategy to user-centric design to branding to product marketing. My focus in the last 7 years has been user-centered design for geospatial applications in particular, a highly specialized area of expertise.
I believe that a collaborative, diverse and inclusive environment creates the best conditions to produce high-quality, inspiring work.
Certificate in UX for Visual Interface Design
January 2019 – June 2019 • Seattle, WA
Front-end Web Development
March 2015 – June 2015 • Seattle, WA
Graphic Design Certificate
February 2003 – June 2004 • Paris, France
November 2002 – January 2003 • Paris, France
L'Université de Paris, Sorbonne
September 1997 – June 2001 • Paris, France
The Bill and Melinda Gates Foundation 
- 
Microsoft - World Bank 
- 
Amica Insurance 
- 
USAID
- 
NASA
- 
Getty Images
- 
Interactive Art Direction - User Experience 
-
Information Architecture 
-
Graphic Design 
-
Logo Design
Interactive Art Director - Creative Director - - Information Architecture - User Research - User Experience - Print - Advertising - Sketch - Adobe Creative Suite - Photoshop - Illustrator - InDesign - Basic HTML/CSS - Branding - Visual Design - Project Management - Creative Strategy - Marketing - Prototyping
Fluent in English, Hebrew and French